Cousins
We had such a fun party for Mother's 60th and Ray Ray's 1st at the folks' house!

For all of you people living in the frozen tundra right now, like our cousins Eric & Erin in Saskatchwan where it's something like -24 degrees, take heart. Yes, it's warm here (California IS a desert), but it's also bone dry (eczema weather that makes you want to rub lotion on your skin all day) and the sky's been filled with sludgy smog the last few days. Bleck! It's warm (79 today), but yicky. The kids could care less, because it's pool weather, too! Here are a few fun photos of our birthday party on Sunday for Mother & Elianna Ray!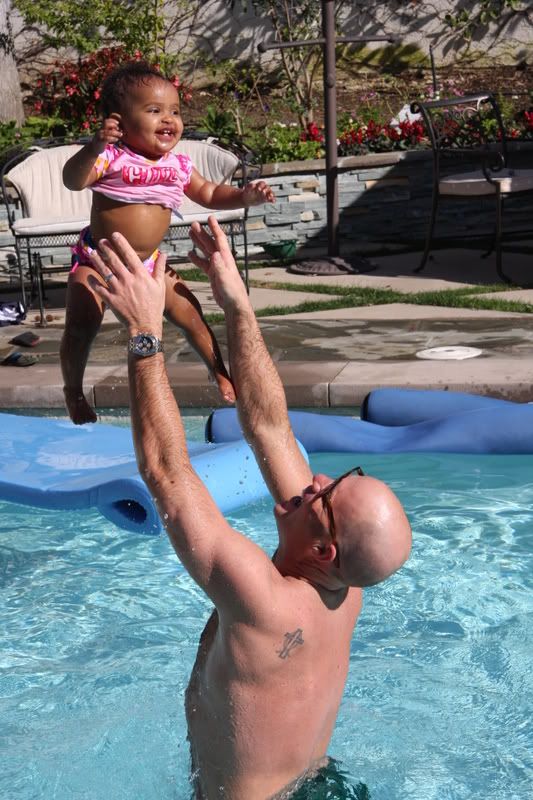 Papa & Ray Ray having a ball in the pool!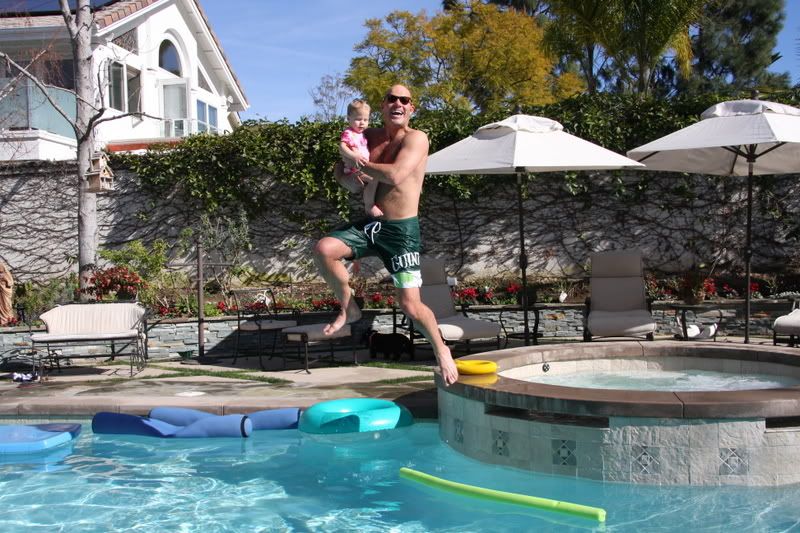 Evangeline's turn!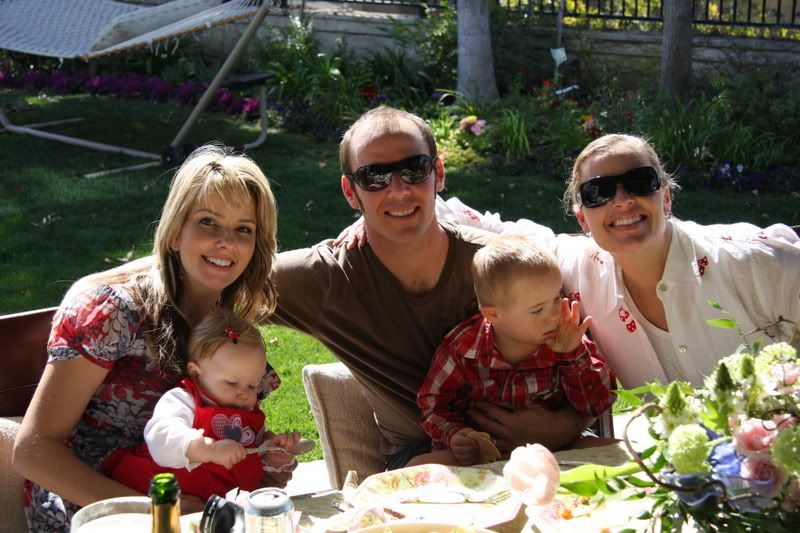 Becky & Charlotte, Buddy & Lincoln, and me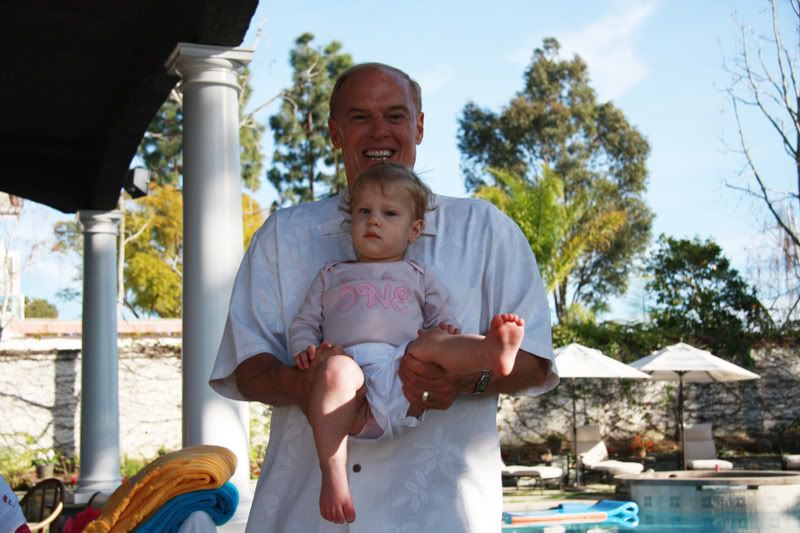 Poppy & Evangeline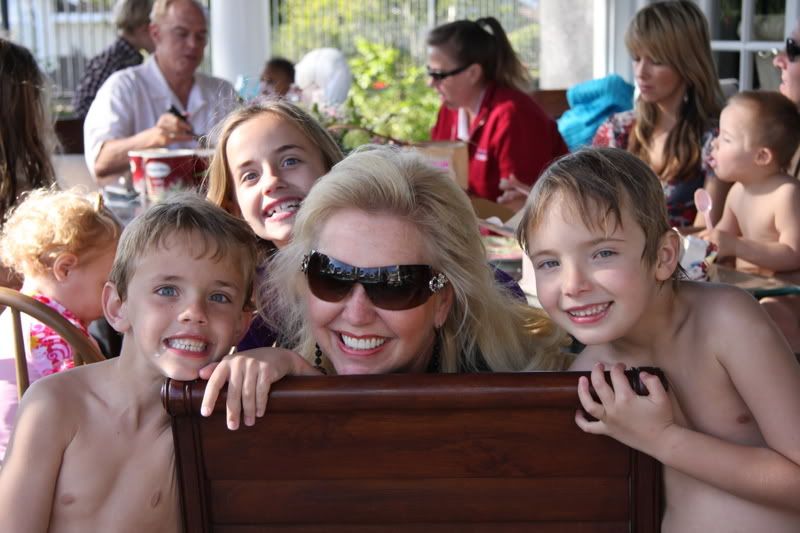 Kids & Nana
Poppy & Ricker
Evangeline wants to wade in the fountain
Ray Ray & Mama
Lisa & Wills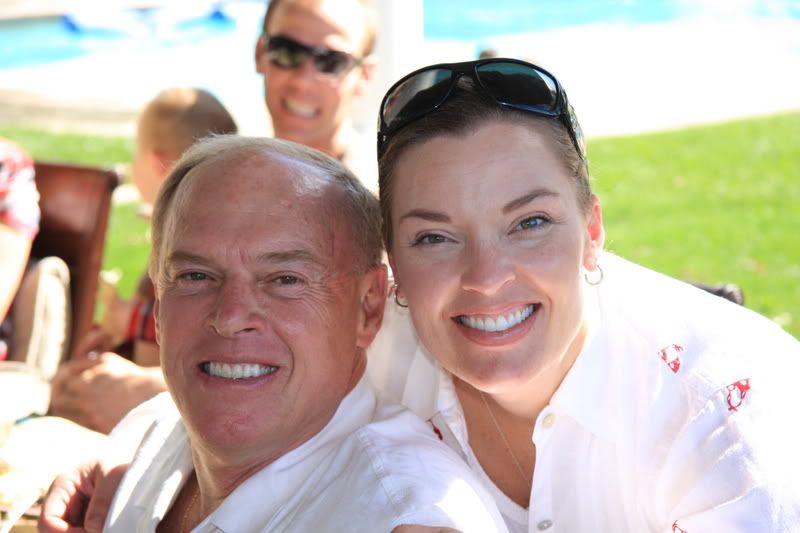 Poppy & me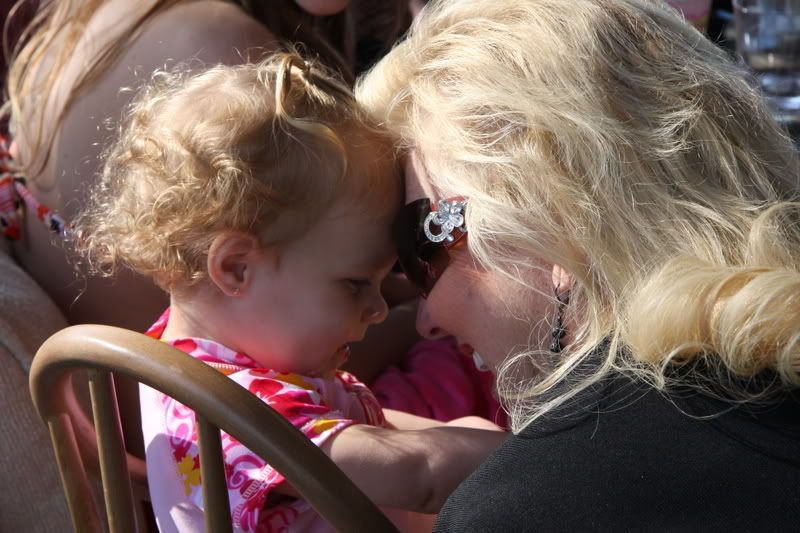 Evangeline snuggling with Nana
Little Miss Cake Face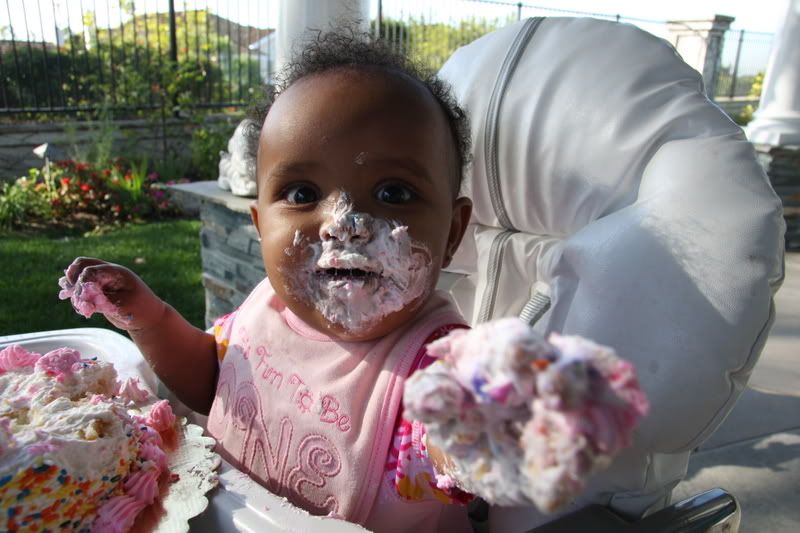 Wanna bite?