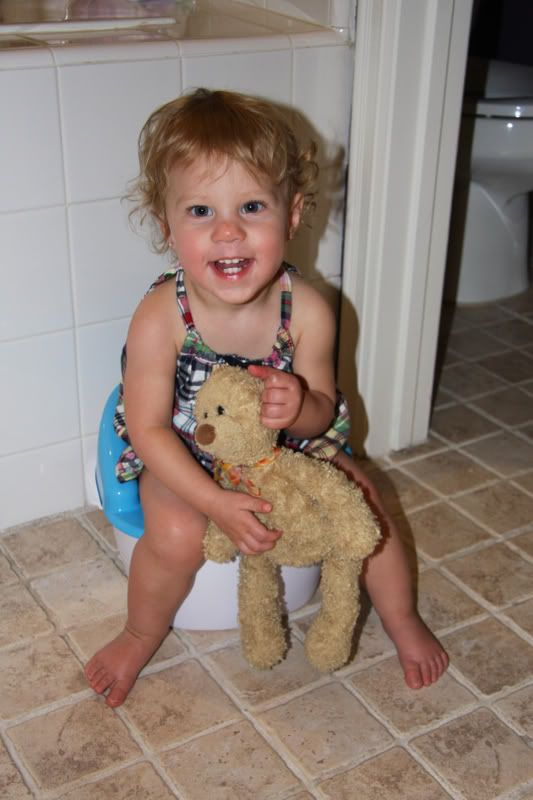 Evangeline & Sleepy Bear sitting on the pot
Pray for me in this hour of need!
We're potty training.
So far, it's not a wild success, but this morning Evangeline was supposed to be sitting on her little plastic throne patiently waiting for me to finish changing Elianna Ray, and when I turned around there was a little poo pile right next to the potty. Evangeline looked at me with shrugged shoulders and said, "Oh well, al-mo!" (almost).
Off I go to sing the pee-pee song again and lead some potty cheers (L-e-t-s-g-o! Let's go! Let's go! L-e-t-s-g-o! Go potty!) ... Wish us luck!