"Rejoice in the Lord always. I will say it again: Rejoice! Let your gentleness be evident to all. The Lord is near. Do not be anxious about anything, but in everything by prayer and petition, with thanksgiving, present your requests to God. And the peace of God, which transcends all understanding, will guard your hearts and your minds in Christ Jesus." Philippians 4: 4-7
This morning we heard from AGCI that it's still a possibility that the adoption will go through this week! Julie said that the issue is, "still being sorted out although it looks positive for you to still travel." Almaz in Ethiopia located Elianna Ray's birth grandmother who is "very favorable towards this adoption and our family" and is working on the request from the Ministry of Womens Affairs. We should know for sure on Friday morning if it's a done deal or we have to wait until the fall, so please keep that in your prayers!
NEW PICTURES HERE!
We have new photos of Elianna Ray. Again, sorry about the privacy issue per our adoption agency. If you're interested in seeing them just email us or leave a message in the guest book (right hand side of this page on the top). Elianna Ray received our love package, so in the photos she's wearing clothes from Papa & Mama and snuggling in one of her new blankets. She's such a sugar!
Also, for those of you who have asked, yes, we will still be gathering donations to Hannah's Hope Ethiopia all the way to our departure date. We intend to look like heavy-laden pack mules on the way there with basic necessities and gifts for the HHE kids. If you're interested in contributing, we're shopping for:

Similac soy formula and regular formula (powder form)


Diapers (preemie, newborn and pull-ups are needed the most)

Baby wipes

A&D ointment diaper cream


New clothing and shoes for girls and boys, sizes infant- 10 years old (tall & slim)

Games for the outdoors (sidewalk chalk, rocket balloons, Frisbees, etc.)

Shampoo that is specific to African hair
By the way, I wanted to say how much we appreciate our
OCEAN
friends (Orange County Ethiopian Adoption Network) who have been especially encouraging and uplifting throughout this process and are going through a lot of the same issues along with us. We so enjoyed the family BBQ at our house in July. It's been a privilege for us getting to know Christian families in our area who are also adopting a child or children from Africa.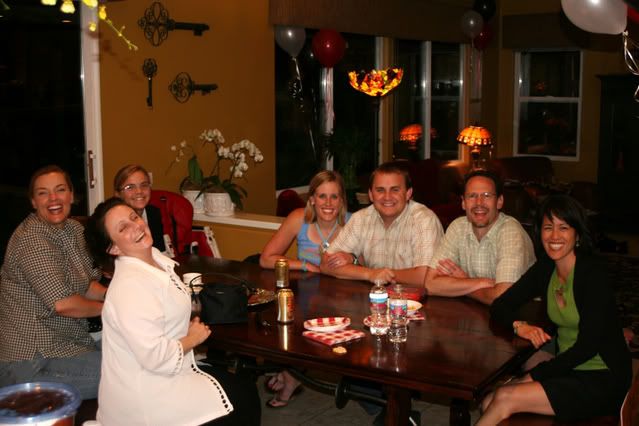 The Lord is so good to remind us that although this deadline is looming over us, there truly is nothing to be anxious about. Our job is just to share with Him all our worries and stresses, to supplicate and let His peace guard our hearts and minds. Just so you know, in case that sounds too confident and mature, I've barely slept since Monday, and have been feeling barfy with fretfulness even though I give Elianna Ray's homecoming to the Lord over and over again. I'm working on that higher level of faith and peace, OK?
Thanks so much for your prayers, friends!