This year we had the most unusual Christmas Eve on record for us. Usually, I am up at the crack of dawn to get prepared for the evening and then I have to be at church by 1 or 2:00 for the final Vespers' program dress rehearsal. After a wonderful evening with our church family we get home late, have supper, put the kiddies down, and then work well into the wee hours in Santa's workshop preparing for the morning. This year, because we're in the middle of buying a new church home and weren't sure where we'd be for Christmas Eve, our church board opted for a Christmas Sunday celebration program instead. And, I said a big fat "NO" to every other Christmas Eve program request. So, for the first time in... well, forever... I didn't have any singing engagements on Christmas Eve! Imagine that!
This year we enjoyed a very lazy day at home. We cooked, baked, watched a few Christmas movies, napped, and went to the park. Later on, we enjoyed a delicious Christmas supper just the seven of us, sang carols, read the Christmas story in Scripture, and put the little (and big) ones down "uncharacteristically early", and enjoyed our traditional glass of champagne together. Once all our little sugarplums were dreaming of iPods, and Star Wars lightsabers, and piratey things, and dollies, we let Santa do his thing, and went to bed fairly early. Gotta love that!
I must admit, though, that I really did miss our Vespers service, and next year I'll happily get back to our normal Christmas Eve routine. But, for just this year, it was an unusually laid-back , relaxing, beautiful day!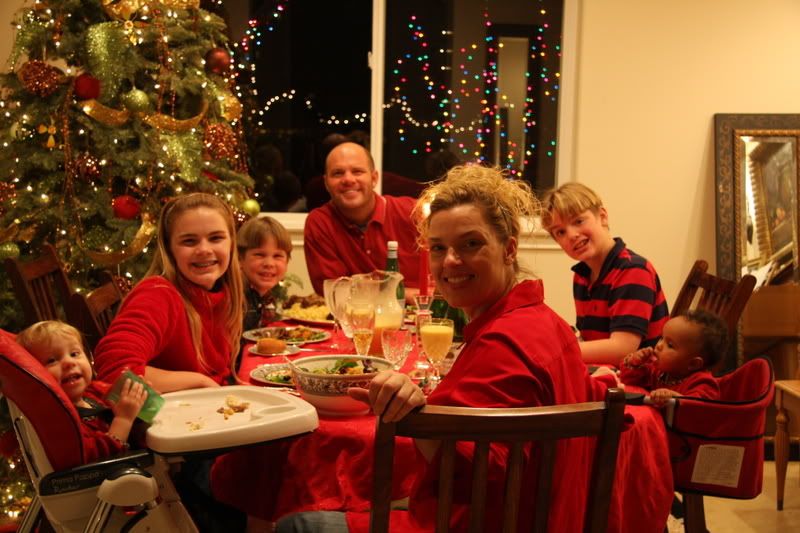 Christmas Eve supper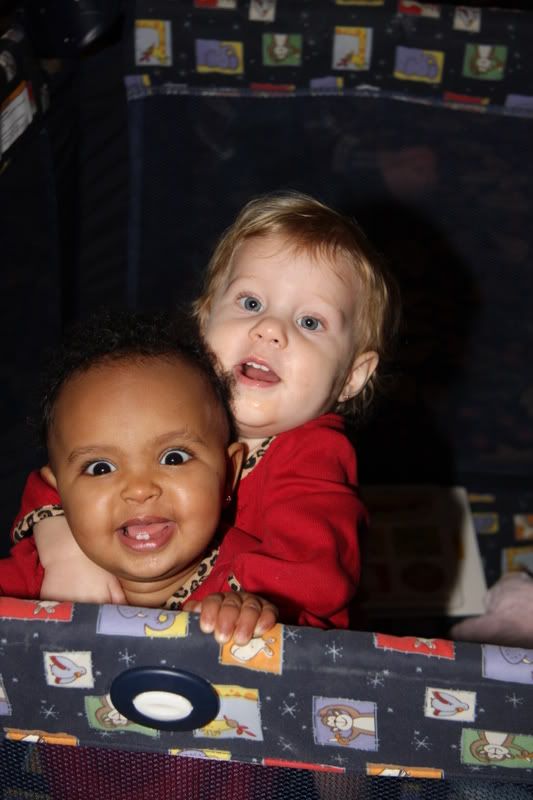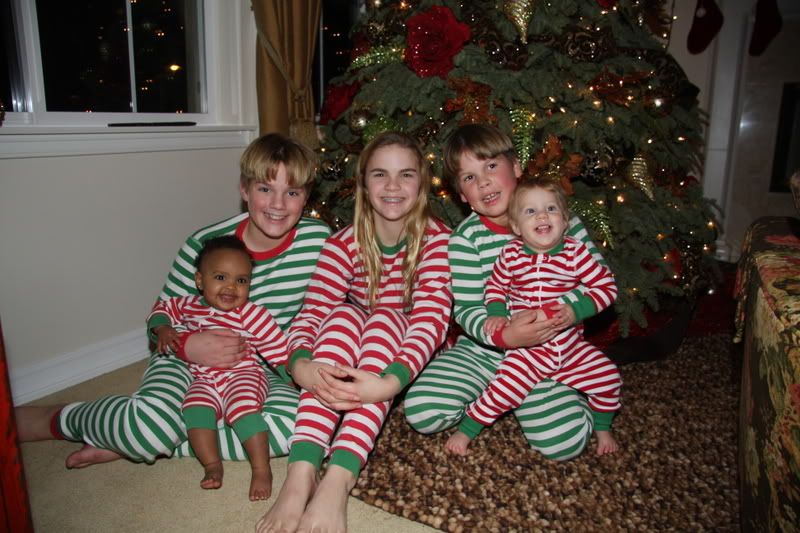 Ready for Santa!