God bless America, land that I love! You can't help but be inspired and proud to be an American watching these guys show what they can do.

The Super Hornet, Hercules, Super Stallion, Osprey, Oracle Challenger, and Sea Knight planes and jets are so exciting to watch. We knew that Jackie would go nuts here, but Ricker and Marg were thrilled, too, especially during the Patriots Jet Team demo. Margie couldn't stop talking about the stunt plane pilot because this guy was an absolute kook! We couldn't believe he actually lived through his act. Crazy! Evangeline spent the day pointing at every "ay-pay" (airplane) she saw and saying, "wow-wow-wow!" Soooo cute.

My personal favorite is always the Harrier. It's incredibly cool that it can take off vertically, stop in mid-air, and fly backwards and sideways. We heard that there's a new Harrier coming out next year that's even more agile in flight, so I can hardly wait to see what that one is capable of.

Michael's favorite part of the day was the USAF Thunderbirds demo. OK, even if you can't stand Celine Dion, you must admit that her rendition of "God Bless America" is a heart-burster!



Jackie is enamored with all the arms of our military.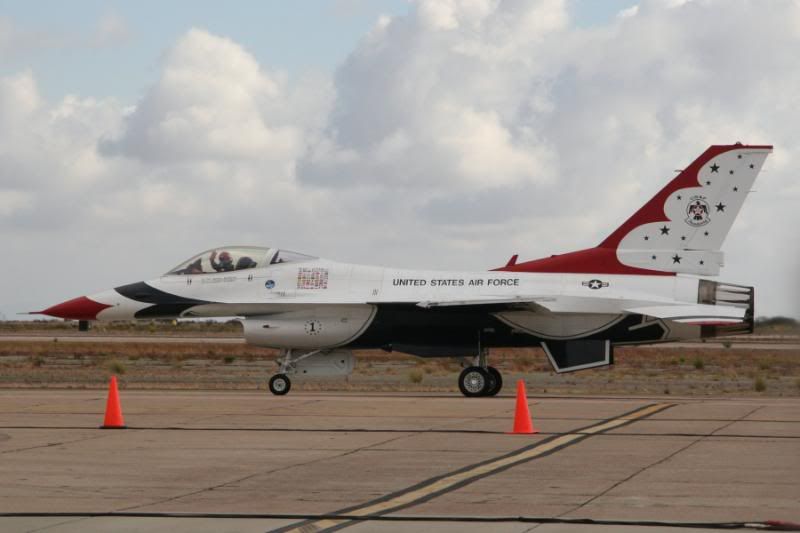 Thunderbird
F/A-18 Hornet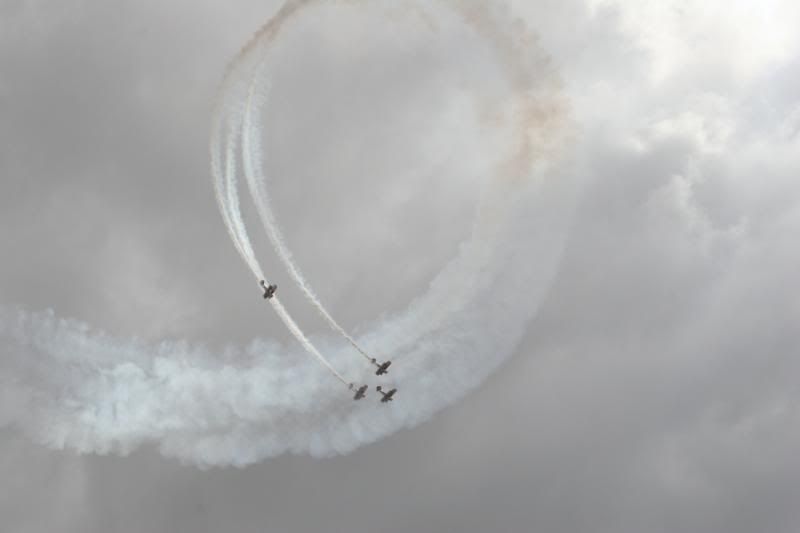 Loops in the sky
Red Barons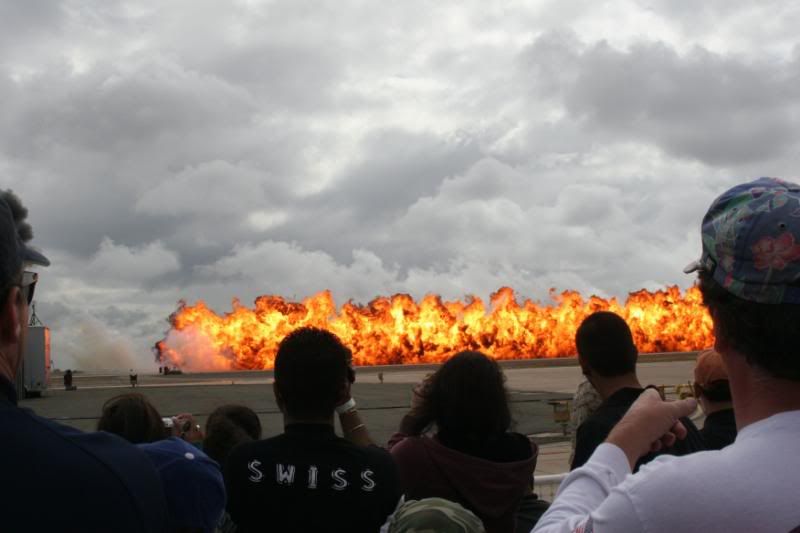 This Wall of Fire blasted heat over the crowd during the Marine air-ground task force assault demonstration. All Ricker could say was, "Awesome!"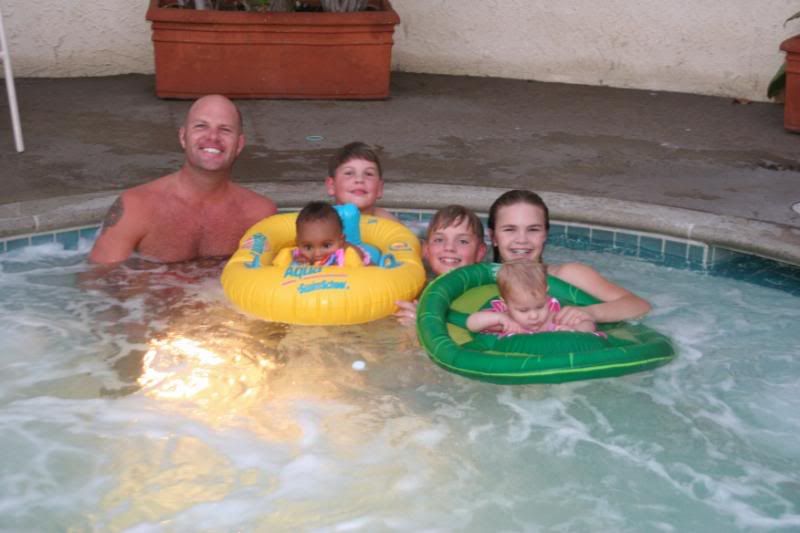 Warming up in the jacuzzi
Prayer request: Poor Elianna Ray has a nasty fever today and a stomach bug! Marg felt icky on Sunday night and Monday, Evangeline felt the same way on Monday and yesterday, and now Ellie has it, too. Please pray she feels better soon, and that no one else catches it. Thanks!