"Well done, good and faithful servant"
Matthew 25:23

Raymond Carl Ortlund, Sr.

July 9th, 1923 - July 22nd, 2007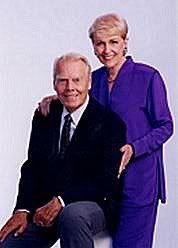 Ray & Anne Ortlund

Yesterday we said goodbye to Granddaddy, Ray Ortlund, until we meet again in Heaven. He called his family to him, spoke words of love and exhortation over each one, joked and laughed, sang songs of praise to the Lord, and then slipped quietly away into the presence of the Lord. What a beautiful, beautiful man! We are so glad to have known and loved him.
Yesterday at the hospital there were tears and sadness, not for him, but for us. He lived ferociously for Jesus, passionately burning all the way to the wick for the Gospel of Christ, and loved everyone he encountered along the way. He modeled pursuing a vibrant, Christ-centered, and exciting marriage all the way through life. He loved his family and championed them in every trial and suffering. He put his hands on his kids, grandkids, and great-grandkids to pray over them every chance he got, every time we met.
Granddaddy, Lisa holding Matthew, and Heather
I'm so proud that our daughter, Elianna Ray, is named after such a Godly, selfless, fun, encouraging, faithful man. I'm sorry she never got to meet him here on this earth. Granddaddy and Mother were joking the other day that maybe Elianna Ray will share more than just his name. Maybe she'll like to run on the beach. Maybe she'll be a little pigeon-toed. Maybe she'll like pickled herring.
Dan, Mindy, Elijah, Granddaddy & Bethanne
It's wonderful to realize that now Granddaddy is renewed. He's not in pain. I envision him in his heavenly body, running on streets of gold, blond hair blowing in the wind, tanned, laughing, smiling, praising the Lord for eternity. He's in the presence of Jesus! Hallelujah!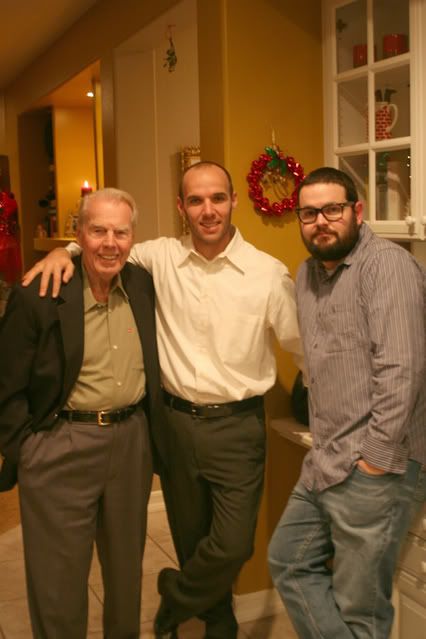 I'm so grateful for Granddaddy. I will miss him so much until we see him again in Glory.
Don't miss these tributes:
Dane Ortlund
Uncle Ray Ortlund
John Piper
Daily Pilot Newspaper
Haven
Mission Network News
Assist News
Good News Daily
BHM