"Before I formed you in the womb I knew you, before you were born I set you apart." Jeremiah 1:5

I feel pregnant.

Without the constant vomiting 24/7/9 months.

Now that we're getting paperwork completed and starting on this path for real, it feels like we've seen the little blue line on a pregnancy test... It's happening... For real! I remember this feeling so well when we were waiting for Jackie during his birth mother's pregnancy. It's a mixture of excitement, wonder, empathy for Baby's birth mother, and anxiety that something will go horribly wrong. Waking up in the middle of the night with thoughts of Baby on the way, feeling anxious about the birth mother's health and emotional well-being, feeling strangely bonded to and grateful for her feels so familiar.

After all this time waiting for the Lord's Green Light, He said GO! and it's really going to happen this time. Wow! It's like when we were waiting for Evangeline. Years of prayer and knowing that the Lord had another birth child in His hands for us and then nothing happened. Finally, after enduring loss and seemingly endless waiting, that little blue line showed up. Praise Jesus for His enduring promises that He never fails to keep!

Who would have guessed the path that God had chosen for us? Two birth children, one adopted, one more birth child, and so much loss and agony at times in between waiting for our family to be complete. Just as we knew that the Lord had another birth child for us, we knew in our "knowers" that He had another adopted child in His plans for us. How thrilling that His blueprints are being rolled out and we are finally seeing the beginnings of the fulfillment of His beautiful design!

This month we watched the Superbowl at Uncle John & Auntie Marilyn's, celebrated our adored Mother's birthday at our home, did a lot of kissing on Valentine's Day, went on a couple of fun field trips, celebrated Ricker's 11th! birthday. Throughout all of this fun, though, our family has been deep in prayer for Granddaddy (Ray Ortlund), Grandmother (Anne Ortlund), and Papa (John McClure II) as they are all very ill. Please pray with us for their healing in Jesus name. Our grandparents our so precious to us. We feel blessed beyond measure for their sweet presence in our lives. Praise God for such models in our lives!

Marg & Auntie Becky going on a date to the Salon



At the Dahlberg's unbelievable Indiana Jones themed Superbowl Party where they had a white tiger swimming in the pool, monkeys, a black bear, chimps, fire-eaters, sword-swallowers, belly dancers, henna face and hand painters, and all manner of wildness!



Golf with Gary, Glen and Trent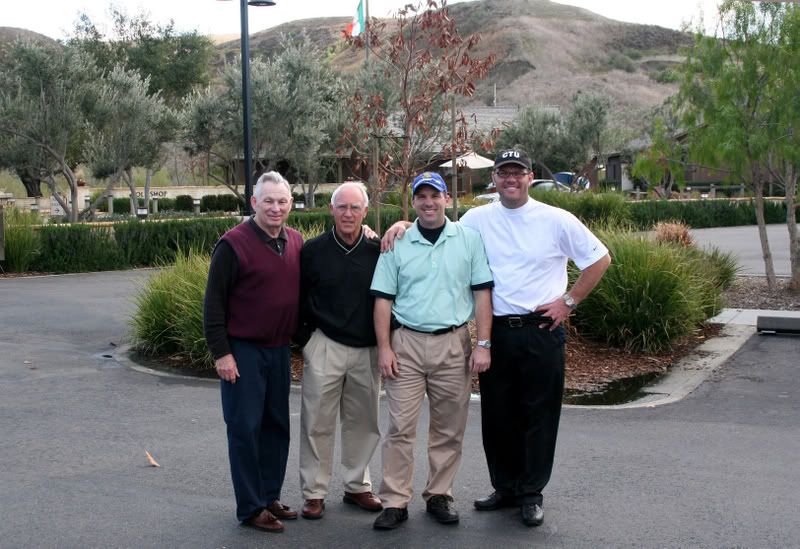 Nana & Marg celebrating our dear Mother's 59th birthday!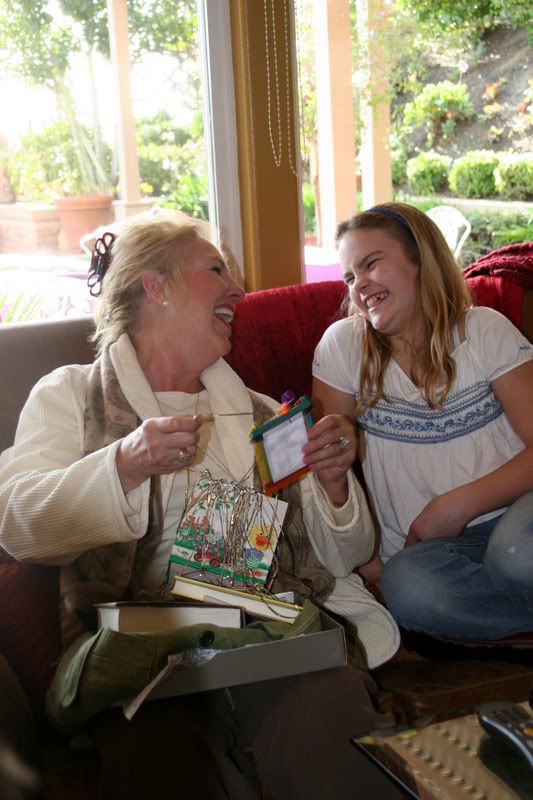 Valentine's Day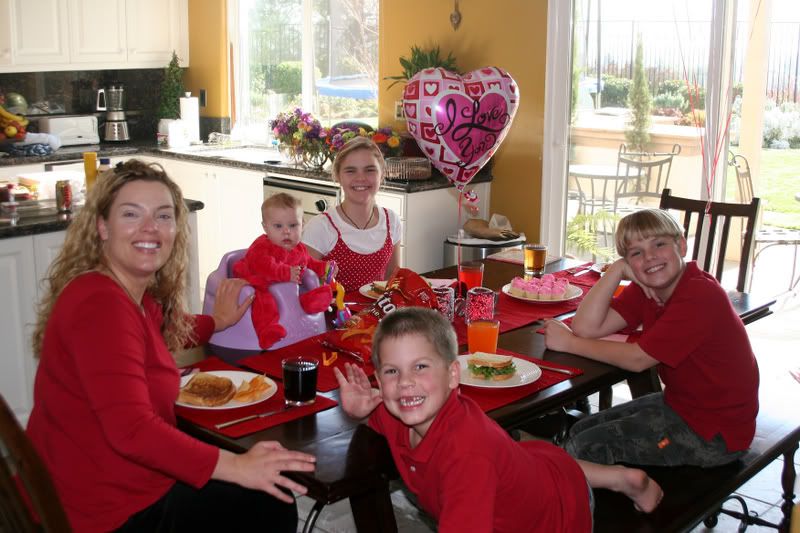 Marg riding Snickers



That's US on the Jumbo-tron at the Harlem Globetrotter's basketball game



The girls playing and giggling during a break from schoolwork



Celebrating Ricker's birthday at the Star Wars exhibit at the California Science Center in LA and then dinner at Ruth's Chris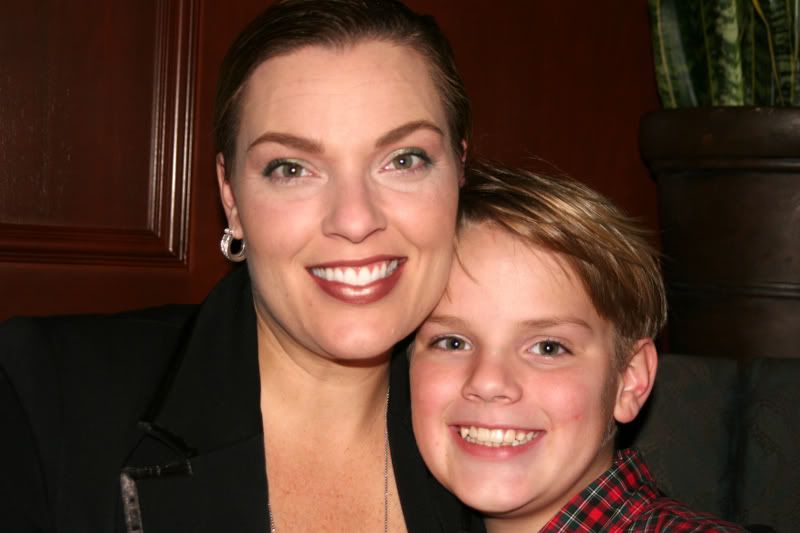 Our nephew Johnny feeding the dragon a dollar at the Chinese New Year Parade in LA. We had such a wonderful time with Buddy, Becky, J5 and Lincoln. It's amazing to realize that hopefully next year we'll be back here with our little daughter from China!!!



My baby brother, Buddy, is one of the people I admire most in the world. I'm so glad we're friends. I hope some day I grow up to be just like him!