"I waited patiently for the Lord; He turned to me and heard my cry. He lifted me out of the slimy pit, out of the mud and the mire; He set my feet upon a rock and gave me a firm place to stand. He put a new song in my mouth, a hymn of praise to our God." Psalm 40:1-3a

We often wake up in the early morning and say to each other, "Maybe today is her birthday. Maybe she's still in her birth mama's belly. Maybe she's already born. What might she be doing? Taking a bath? Napping?" How I long to hold her now and kiss her toes and fingers and tummy!

We cannot thank the Lord enough for His mercies and grace. He is a magnificent and glorious God! He is protecting our dear daughter wherever she is right now. He is caring for her every need and preparing the way for her to become part of our family. Isn't that an amazing realization? As Marg would say, "God ROCKS!"

I'll tell ya what... It's no wonder that the Lord talks about waiting so much in Scripture. Adoption is a waiting game and I'm not very good at it. I get stuck in the slimy pit (it's more like a dungeon sometimes) of grumbling about time wasting delays, snags, mistakes in documentation, and irritating holdups. I have to smack myself around now and then that this is just the way it goes and the Bible tells me in Philippians 4:4 to "rejoice in the Lord ALWAYS". Whining and griping won't make the time go by any more enjoyably for me or anyone else around me! Other adoptive families know that during this process a few weeks may pass and then there will be a flurry of paperwork to do, and then you wait some more. The beautiful thing is...

He has it all perfectly planned!

The best news of the month is that our Home Study is FINALLY DONE! Praise God! Neither of our previous Home Studies have ever been this monumental of a task, and that's saying a LOT! So, thank Jesus, that's finally in the bag!!!

We're now working on our Ethiopian Dossier, which is the package of documents that will be sent to Addis Ababa, translated, and hopefully approved by the Ethiopian Ministry of Women's Affairs office so we can begin the wait for a referral of a baby! We're hoping to finish up the Dossier this next month and have it approved by our agency ASAP, so please pray for us that all of our paperwork is accepted "as is" (i.e. minimal corrections).

We started out this month by throwing a baby shower for sister Becky and little baby Charlotte! What a fun, fun time. Buddy and Becky, and Lincoln and Johnny have been waiting for this little princess for a long time and now she's almost here. We can hardly wait to see her precious face. It's so fun to realize that Evangeline, Charlie, and Baby will be girlfriends and will grow up being near and dear to each other.




We also had Jay, a friend from Westmont College, staying with us. We had a great time catching up and hearing about his move to California from Nashville, TN. Jay joined us for Mother's day brunch at our home honoring our beautiful, godly, elegant, fun, and delightful Maternal Person. What a fantastic Mama we have! Mother's Day is always such a treat, but this year it was even more fun because it was the first one with Evangeline.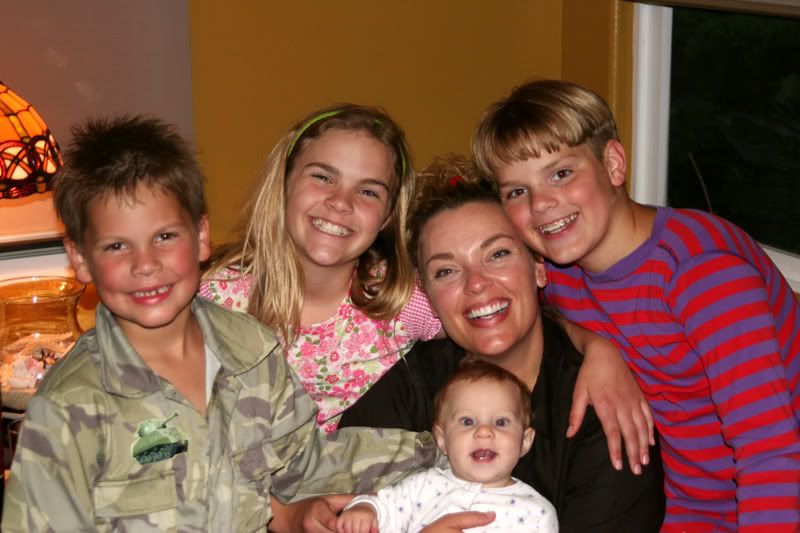 Jackie turned a great big 7 this month, too! Our big guy (who's a full head taller than most 7-year-olds) decided that he wanted to visit Shamu, so we spent three days in San Diego celebrating his special day.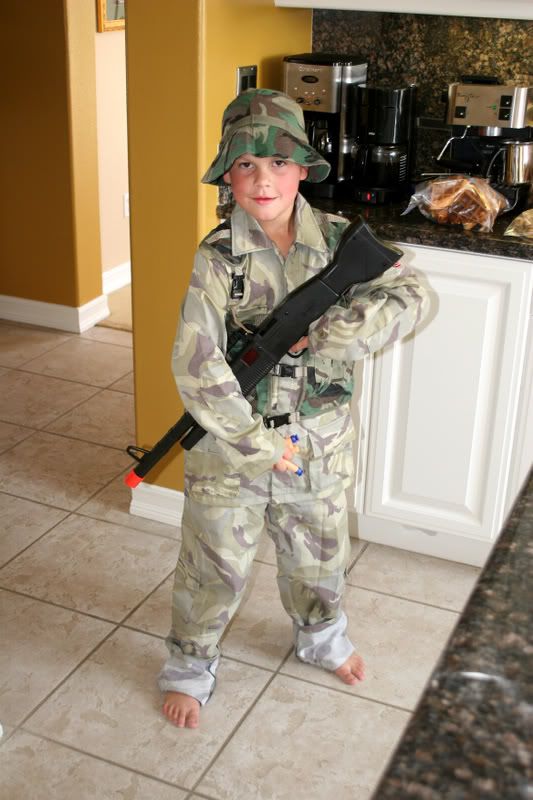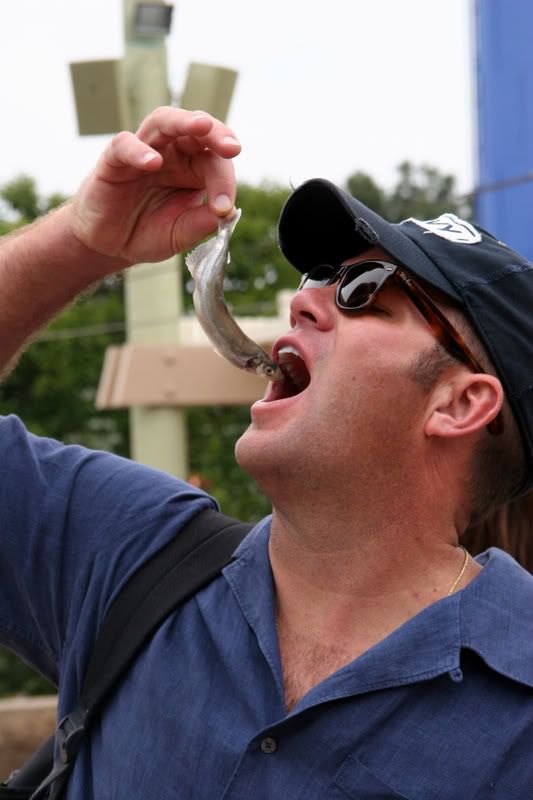 Life is so good. Jesus is so good. We praise the Lord as we wait for our beloved Ethiopian baby!

Thank you for your continued prayers for our dear grandparents Ray Ortlund, Anne Ortlund, and John McClure. If you'd like an update on their progress, leave us a message in the guestbook or email us.